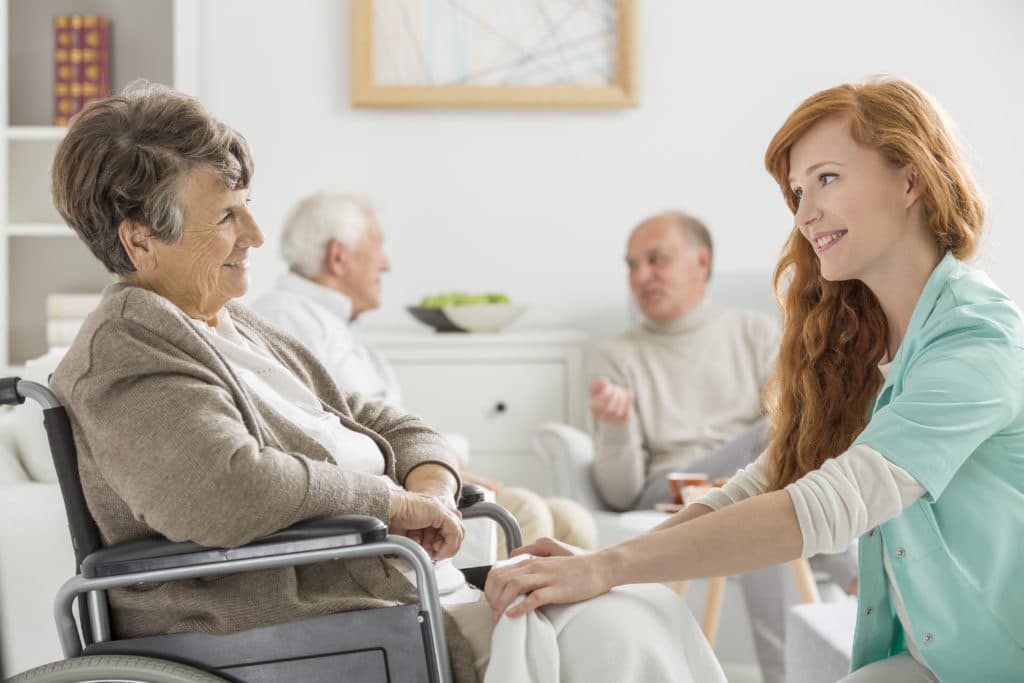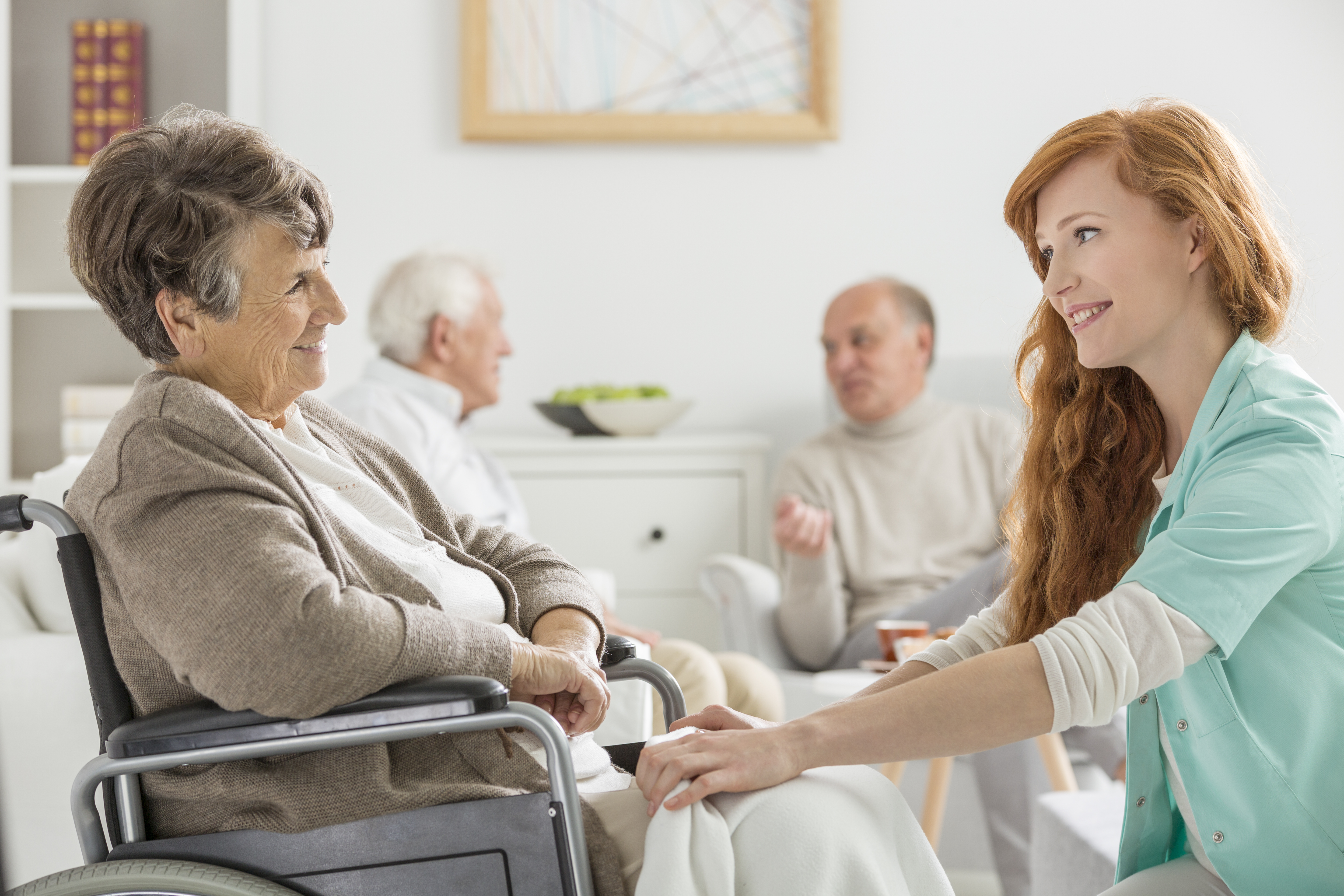 Both adult day care and adult day healthcare can give caregivers an occasional or a regular respite from caretaking. In the case of caretakers who work outside jobs, it delays permanent long-term care.
Adult day healthcare provides medical services in addition to activities. Adults with physical and mental disabilities are the primary targets of the program, and the care is intended to help patients relearn the ability to care for themselves. Nursing home care, therapeutic activities, meals, and transportation are provided in a safe environment. The activities provided can help improve the mental, physical, and emotional well-being of the patient.
Caregivers receive peace of mind that their loved one is having a good experience while they can take a break.
You may be eligible for a home or community- based Medicaid waiver. An experienced elder Care attorney can advise you on this and the other issues involved in integrating adult day care and adult day healthcare into your or a loved one's long-term care plan.
Dementia
Dementia is a progressive brain dysfunction caused by Alzheimer's disease, as well as other illnesses such as brain tumors and strokes. Poor nutrition can also be a cause. The frequency of dementia increases with age, with one-third of those over ninety suffering from it. About one-half of the cases are caused by Alzheimer's.
Signs of dementia include forgetfulness (especially short-term memory loss), lack of concentration (including problems with familiar activities), poor judgment, problems communicating (including substituting nonsensical words and phrases), and personality changes (including mood swings, disruptive behavior, and loss of initiative).
To help prevent dementia, stimulate your mind regularly by learning new things, doing puzzles, and staying mentally and physically active.
Diagnosing dementia is important because it allows proper treatment and care. The latest pharmaceuticals can help slow the progression of the illness, and sometimes the underlying cause can be alleviated. At the very least it allows both patient and family to acknowledge what is happening.
We can help you plan for the care of a loved one with dementia, as well as plan for your own long-term care. Although planning for the worst can be challenging, remember that it is far more difficult for your loved ones to do so than it is for you when you are healthy.
Health Rehabilitation Therapies
Suffering a stroke, heart attack, fall, surgery, or other major physical problem, more times than not, results in intensive physical therapy and rehabilitation. To help the patient relearn mental, physical, and other skills. The goal is to help the patient regain independence.
When evaluating a rehabilitation program, consider the following:
What services do you need, and does the program provide all or most of them? Your doctor will be able to help you with this analysis, but certain factors like convenience to home, transportation, and schedule you will have to consider individually.
Is the program suitable to your needs? Too demanding? Not demanding enough? Remember that you can change programs as you progress.
Is the program certified? Does it have good credentials?
Can family participate in the sessions? Are they encouraged to do so?
Are the costs covered by Medicare or insurance?
Do they provide services to help the patient transition back into a home environment?
Does the program specialize in working with seniors?
Rehabilitation may take several hours a day and may involve speech, occupational, and physical therapy, among others. You may work with physical therapist, speech pathologists, social workers, psychologists, and other professionals, and you may receive your care at a hospital, nursing home, clinic, or other facility or even at your home.
Loneliness/Isolation/Mood Swings
Good preparation for retirement and your long-term care is one way to prevent loneliness. By staying mindful of the proximity of religious organizations, social groups, and selecting a long-term care facility in case you need one someday are all good steps in making sure you are surrounded by people you like and care about.
To prevent or ward off loneliness, keep busy-try starting a new hobby, write letters, and stay as active as possible. Even if you don't feel like it at first, going through the motions will help you. Try volunteering, and try not to rely on the television too much for entertainment. Intergenerational activities, clubs, and organizations can be a great boost, as can online groups. Plan ahead for trigger dates, such as anniversaries and holidays, so you aren't caught off guard.
Depression is not normal part of aging. If your feelings worsen, do not improve after two weeks, or if family and friends seem concerned, you should consider talking with your doctor. Remember that loneliness and depression can affect your physical health as well, so it is safer to be cautious and take care of any potential problems.
Parkinson's Disease
Parkinson's disease is usually diagnosed when the patient is between 55 and 60, and more than half of those with Parkinson's are more than 65 years old. Parkinson's is caused when the chemical responsible for smooth muscle action, dopamine, isn't produced in sufficient quantity. Unfortunately, there are no definitive tests for early Parkinson's, but even after diagnosis many people live a number of years before being hindered by the symptoms.