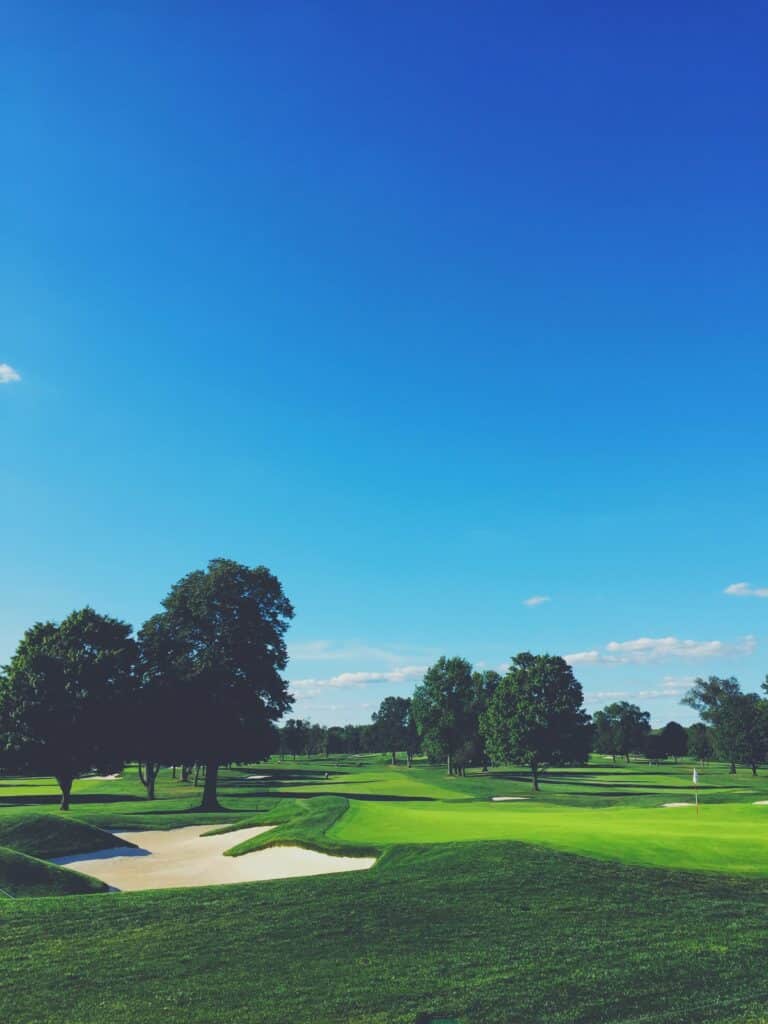 "Don't wait to do something"
In the recent Master's Golf Tournament, 23-year-old Sam Bennett was a fan favorite, not just for his tremendous play, but also for the compelling story about his father who passed at an early age due to Alzheimer's.  Dr. Mark Bennet was diagnosed with Alzheimer's at age 45.  Sam watched as the disease destroyed his father's health.  
One day, out of the blue, Dr. Bennett said, "Don't wait to do something."  When his dad died of Alzheimer's in 2021, Sam Bennett memorialized his father's words with a tattoo on his forearm. 
Alzheimer's disease is called early-onset Alzheimer's if it affects a person under 65 years of age.  Those diagnosed with early-onset Alzheimer's have unique challenges as it relates to family, work and future care.  In many early-onset cases, individuals may not have yet retired and lack the resources to pay for long-term care.  
Alzheimer's and other types of cognitive impairments are the leading cause of needing long-term care.  The burden on the family when someone needs long-term care can be enormous.  But when the need for care is caused by Alzheimer's, the burden can seem both overwhelming and never-ending.  
The average duration from the date of diagnosis to date of death is over nine years.  Patients with Alzheimer's eventually reach the point where round-the-clock care is needed.  Even with a loving, devoted family, it is often impossible to keep a loved one home as Alzheimer's ravages their ability to be home by themselves safely.  That is why many people with the disease end up in nursing homes.  Nursing homes are uniquely qualified to provide comprehensive, round-the-clock care that most families cannot provide.
If you or a loved one has been diagnosed with Alzheimer's disease, don't wait to do something. There are several essential documents to help you once you become incapacitated, but if you do not already have them in place, you need to act quickly after a diagnosis.
Having dementia does not mean an individual is not mentally competent to make planning decisions. The person signing documents must have "testamentary capacity," which means he or she must understand the implications of what is being signed. Simply having a form of mental illness or disease does not mean that you automatically lack the required mental capacity. As long as you have periods of lucidity, you may still be competent to sign planning documents.
The following are some of the essential documents for someone diagnosed with dementia:
Power of Attorney

. A power of attorney is the most important estate planning document for someone who has been diagnosed with Alzheimer's disease or some other form of dementia. A power of attorney allows you to appoint someone to make decisions on your behalf once you become incapacitated.
Health Care Representative

. A health care representative, like a power of attorney, allows you to appoint someone else to act as your agent for medical decisions. It will ensure that your medical treatment instructions are carried out.
Living Will.

Living Wills explain what type of care you would like if you were unable to direct your own care.
Will and other Estate Planning Documents

. In addition to making sure you have people to act for you and your wishes are clear, you should make sure your estate plan is up to date, or if you do not have an estate plan, you should draw one up.
Few seniors have the ability to afford the cost of a nursing home.  In Connecticut, the average cost of a nursing home is nearly $200,000 a year.  Those who had the foresight to purchase long-term care insurance are in good shape, but only seven percent of seniors have such insurance.  Others must pay out of pocket until they qualify for Medicaid, the joint federal and state health care program for the poor.  Medicaid now covers more than half of the cost of nursing home care in this country.  Its rules permit the protection of significant assets for the nursing home resident, for his or her spouse, and for other family members.  However, the rules are complicated, ever-changing, and full of traps for the unwary.  An experienced elder law attorney is uniquely qualified to guide the senior and his or her family through the long-term care planning process. "Don't wait to do something."