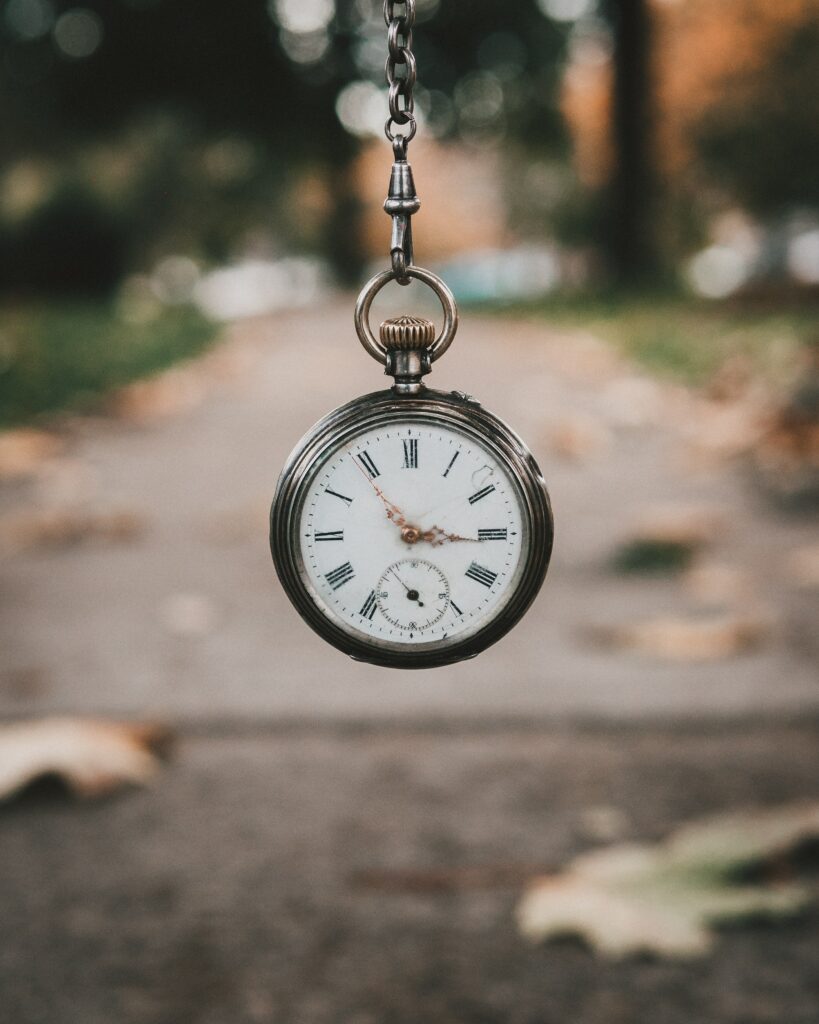 In November we change our clocks back to standard time.  Just as we are encouraged to change the batteries in our smoke detectors when we go off, or on, daylight savings time, I'd like to encourage you to take the time to review your estate planning documents and to make important choices for your legal and financial future.  
It's easy to procrastinate on making important decisions because they are time consuming or tedious.  If you do procrastinate and then a crisis arises, it may be too late to fix the problem.  
Here are some of the planning issues you should review and resolve.
Update your Will or Trust

.  It may seem obvious, but often people delay this task even as their life changes dramatically.  If you have had children (or grandchildren) since your last Will or Trust was written, then it's time to update.  If your children have had health issues or a divorce, you should seek legal advice about changing your Will.  If your financial situation has changed, or if you or your spouse has had serious health issues, then you should review this part of your plan.  

Check your beneficiary designations

.  The forms for your retirement accounts, pension plans, annuities and insurance policies make it clear how you want these assets to pass at your death.  Please keep in mind that your Last Will and Testament will not control the disposition of these assets if you designate beneficiaries.  If you have on-line access to these accounts, you may be able to check the designations and update them online.

Review your Durable Power of Attorney (POA)

.  A law went into effect October 1, 2016 regarding Powers of Attorney and your POA may need to be revised.  You should also review your advance medical directives.  If you don't have these tools as part of your plan, then now is the time to get them in place.  They are your opportunity to designate the right people to make your financial and medical decisions for you if you are unable to make them for yourself.  The alternative in Connecticut is court-ordered conservatorship.  This process is costly and cumbersome.  If you have these tools in place, then you should ensure that the people you have designated as your agents are still willing and able to serve in those positions, and that the tools reflect current state law.  Even young adults should make their wishes clear, especially in advance medical directives, which include the Living Will.

Review your life insurance and financial plan

.  The life insurance review should be part of your overall financial review.  You may have purchased life insurance as a means to replace income to take care of your children or spouse.  Your children may be grown and you may have other assets that will be sufficient to take care of your spouse.  On the other hand, if you do have a young family or have taken on a large mortgage, then you may need to increase your life insurance. Life insurance is less expensive when you are young and healthy.

Review your other insurance policies

.  Ensure that your homeowner's policy sufficiently covers potential losses.  If you have acquired some expensive items like art or jewelry, then you may need separate coverage.  You may be able to save some money on premiums by raising your deductibles on your homeowner's or automobile insurance.  You should also review your flood insurance limits if you live in an area that requires it.  For extra liability protection, you should investigate an umbrella insurance policy.  If you do not already have long-term care insurance, then you should consider it as part of your overall plan.
Think about the big picture.  Take the time to reassess your long-term goals and plans.  If you do this, then you can adjust your estate and financial plan to meet your goals.