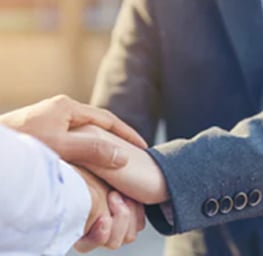 Dear Attorney Tully: I am so disgusted. Eight years ago we moved all of my father's funds from my father to him and all three children. I thought after five years that Dad's assets would be protected. Now we found out that NONE of the money is protected. Dad's health is failing. What do we do?
Answer: Unfortunately, many families add their children's names to bank accounts and think that over time the account is protected if the parent needs long term care for Medicaid (Title 19) purposes. The State of Connecticut looks at the asset as being the parent's if their name appears on the account.
Hiring an attorney is a difficult decision, but elder law, in particular, is a complicated field. Beyond simple estate planning, a good elder law attorney will advise clients on a range of long-term care planning issues, taking into consideration emotional and other non-legal issues. Estate planning – taking care of what happens to your assets after death – is just one facet. The other is taking care of your assets, needs and physical care before that event, and elder law attorneys help you plan for illness, disability, or incapacity. As people live longer lives, their extended care will become more and more of the planning focus.
Just as you would seek out a certain type of physician for open-heart surgery, you should seek out an attorney who has focused his or her career in the limited practice area of elder law for long-term physical care and financial planning needs. A good elder law attorney offers far more than an attorney who does not focus on this particular area of law.
An experienced, well-qualified elder law attorney has the background to recognize problems that you aren't aware of, such as the consequences of powers of attorney and potential conflicts between different family members. The purpose of careful planning is to ensure your desires are carried out even when you can't speak for yourself, and you want to be certain that your attorney can evaluate all the consequences of your written word, especially consequences you do not anticipate.
For example, many people feel very strongly about "not ending up in a nursing home," and their first inclination is to prohibit a nursing home stay. A blanket prohibition, however, eliminates the ability of caregivers to get permission from a judge to do so. An experienced elder law attorney will help his or her client avoid such pitfalls. For example, an out-and-out prohibition on nursing home stays – dreaded by many – may prevent the one who holds a medical power of attorney from authorizing a short term, rehabilitative stay. Getting necessary authorization would mean additional legal fees and time, all avoidable by using an experienced elder law attorney who can spot trouble before it starts.
Once you have decided to select an elder law attorney, you should be certain to find one with the breadth and depth of experience to recognize the myriad of legal and personal issues that can arise during the representation. Often, grown children will seek out counsel on behalf of their parents, and it is important to select an attorney who understands the complications that can occur.
According to the National Academy of Elder Law Attorneys (NAELA), you should find out how long an attorney has been in practice and what percentage of the practice is devoted to elder law. Many estate planning attorneys have simply added "elder law" to their business cards. Beyond wills and trusts, you should know that the elder law attorney you select has a wide range of planning experience.