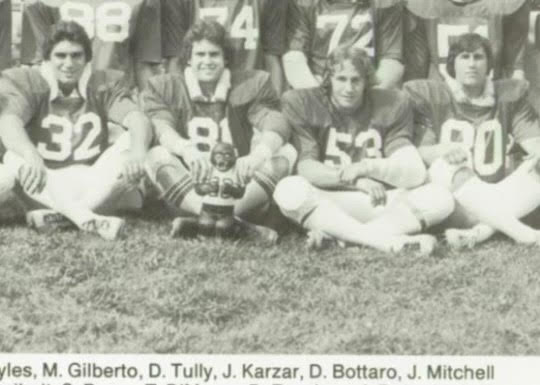 I am so blessed to have my high school buddies still my closest friends (golf buddies) over 40 years later.  We have gone from young athletes to college students to husbands to fathers and now grandfathers.  Our hair has gotten shorter and our stomachs larger.  Despite aging, we all achieve and embrace aging rather than deny it.  
I have noticed over the past 10 years that my senior clients who are in a health care crisis situation are now much closer to my age.  Singer/songwriter John Mayer, in his song, "Born and Raised" notes, 
"Now and then I pace my place,
I can't retrace how I got here.
I cheat the light to check my face.
It's slightly harder than last year.
But all at once, it gets harder to take,
it gets harder to fake what I won't be."
It's probably not a surprise that many people in America are in denial about aging, and therefore, are unprepared for the costs of "long-term care" when a serious, long-term illness strikes.  As our life expectancy increases, we must support ourselves for a longer period of time, frequently while suffering from chronic illnesses. 
Poor tax and investment planning may result in the depletion of your savings prior to your death. Long-term care expenses can easily cost $180,000 to $204,000 per year, well in excess of the income of most people. If you are disabled, the court could appoint a guardian or conservator to make healthcare and financial decisions for you. The failure to develop an effective estate plan can result in family controversy or litigation.
During our retirement, life does not become easier. We are confronted with complex issues concerning taxes, investments, retirement, healthcare, long-term care, disability and estate planning. The failure to develop a good plan to address these issues can result in poverty, loss of independence or litigation.
Elder law attorneys assist their clients in developing plans to avoid impoverishment because of longer life expectancies, long-term care expenses, and uninsured healthcare expenses, while preserving their autonomy and inheritances for their loved ones. To help clients with these complex problems, elder law attorneys strive to provide an integrated plan to maximize the likelihood of successfully accomplishing the client's objectives. 
Experienced elder law attorneys use six steps in the planning process:
First they define the scope of services needed by the client.

After the scope of services is defined, they assist the client in gathering and organizing the client's financial, tax and legal information. 

The third step is to process the client's information and to develop planning alternatives, including using public benefits (i.e., Social Security, Medicare, Medicaid and veterans' benefits), insurance (health and long-term care), investment plans, and tax strategies.

After the alternatives are developed, they consult with the client and make a recommendation of the most appropriate plan.

After the client approves a plan, they assist the client in implementing this plan.

The process is not complete at this point. Medicare, Medicaid, tax laws and our financial environment are constantly changing, so elder law attorneys monitor and update a client's plan on a periodic basis, or when necessitated by a material change in the client's circumstances.
It is important to consider all these factors impacting your retirement.